Expert Advice
Secrets to selling your house faster
Do you need to sell your house fast? Are you unsure if hiring a realtor is better than finding a home investor today? Your search for answers is over because we have the secret to selling your house in a flash! 
NTL Home Buyers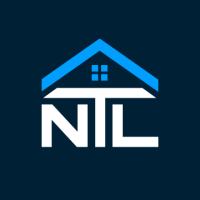 Selling a house fast to avoid bankruptcy because you cannot afford bail or you need to address ridiculous amounts of credit card debt are serious issues that should be handled with expert advice and a solid strategy.
Book a meeting today with NTL Home Buyers for a behind-the-scenes look at methods they use as home investors for a quick house sale. From the woes of staging your home to not understanding how home pricing works, NTL covers how easy it is to sell your house to an investor versus all the steps you need to take to attract potential buyers and get the best offer with a realtor. Please don't waste any more time; let's uncover the secret to selling your house quickly together.
Market conditions and how they affect a house sale
If you have all the time in the world to sell your house, ensure you understand how market conditions greatly influence the speed you can sell your house. In a seller's market, where demand exceeds supply, houses sell faster. On the other hand, in a buyer's market, where supply exceeds demand, it may take longer to sell your house. It's crucial to stay informed about market trends and adjust your selling strategy accordingly. Keep an eye on factors such as interest rates, local economic conditions, and housing inventory to gauge the market's favorability for sellers, or talk to a home investor today. By being aware of the current real estate market, you can better position your house for a quick sale.
Why Selling Your House Quickly is Important
Selling a home is a significant financial transaction, and the longer it stays on the market, the more expenses can pile up. Home investors that offer a 10-day turnaround may be a better option if you don't want mortgage payments, property taxes, and maintenance costs eating into your profits. Additionally, an extended listing period may lead potential buyers to assume something needs to be fixed with the property, making them hesitant to make an offer. By selling your house quickly to an investor, you can avoid unnecessary expenses and maximize your chances of getting the best offer. Time is of the essence in the real estate market, and the secret to selling your house quickly lies in implementing effective strategies.
Is Hiring a Real Estate Agent a Really a Guarantee for a Quick Sale
If you're looking to sell your house quickly, hiring a real estate agent specializing in selling houses fast can be a game-changer if you don't mind putting your life on hold to get the job done. Even though real estate agents have extensive knowledge of the local market and genuinely provide valuable insights and guidance throughout the selling process, they may not be able to sell your house without staging, photography, clean up, and showings. Sure, they have access to a network of potential buyers and can market your house effectively, but they will ask you to do some things you may not have time to do. Home investors don't expect you to lift a finger; they are generally ready to buy your house immediately. If you really want a realtor, look for an agent with a proven track record and consult with them to discuss your goals and expectations. By enlisting the help of a real estate agent, you can tap into their expertise and increase your chance of a speedy sale in about 65 days.
Selling your house fast is not an impossible task.
By implementing the expert advice and strategies outlined in this article and touching base with NTL Home Buyers, you can increase your chances of a speedy sale. Remember our number one goal is to buy your house fast. We don't waste time; we'll start implementing these strategies today so you can prepare to say goodbye to your financial woes today.