We Buy Houses As-Is In St. Petersburg, FL
Get a fair cash offer from a trusted local St. Petersburg cash home buyer to sell on the date you pick. We buy your house directly from you, we buy as-is and you walk away without having to do any repairs.
The Easiest Way To Sell Your St. Petersburg House Fast
Step 1
Get a fair offer within 24 hours
In many cases, we can present you with a fair, all-cash offer in as little as 24 hours – no obligations, no fees.
Step 2
Pick the date you want to close
Selling your house can be stressful. Have peace of mind by knowing all of your options to sell your house.
Step 3
Sell on your terms. Close quickly
Have the flexibility to sell on the date you choose. We can often close in as quick as 7 days with our Cash Offer Program.
What are the benefits of selling your house directly to NTL Home Buyers?
NTL Home Buyers vs. Traditional Process
No listing fees. No agent commissions. And a quick, hassle-free closing process. You won't have to worry about the hassle of repairs or renovations. Getting rid of the headache and hassle of dealing with an unwanted property is our service to you. Sell your home without the hassle of a traditional sale.
The Traditional Way
Listing your house with an agent
The months it takes to sell add up

Plenty of showings and disruption to your life

It takes forever to close

1-2% in closing costs paid by you, the seller

Fees and commissions stack up

You could be on the hook for repairs
Our Cash Offer Program
Sell your house to NTL Home Buyers LLC
Competitive cash offer within 24 hours

No Showings – No Hassles

You choose your closing day

We pay ALL closing costs

Zero fees. Zero commissions

We'll cover any repairs
Trusted And Reliable Local St. Petersburg Homebuyers
Fast Closing Is Available – As Little As 7 Days
Avoiding foreclosure? Facing divorce? Moving? Upside down in your mortgage? Liens? It doesn't matter whether you live in it, you're renting it out, it's vacant, or not even habitable. We help owners who have inherited an unwanted property, own a vacant house, are behind on payments, owe liens, downsized, and can't sell. Even if the house needs repairs that you can't pay for and yes, even if the house is fire damaged or has bad rental tenants.
Put an end to all the stress and hassle of selling a house on your own or listing with an agent. Save time and money by selling directly to us.
How It Works
To start, simply tell us about your home and your situation on this site – or give us a call at 727-440-4664. Get your fair cash offer within 24 hours. No obligations at all.
Step 1
After we get the details we'll get to work today analyzing your property.
Step 2
We'll make you a fair offer based on the market value and condition.
Step 3
Choose your selling option
You get to choose the selling option that works best for you with zero obligation.
Selling To NTL Home Buyers LLC vs Listing Your Property With A Local Real Estate Agent
When we buy your house with our local Cash Home Buyer program so you can avoid all the hassle of waiting on buyers and the cost of commissions.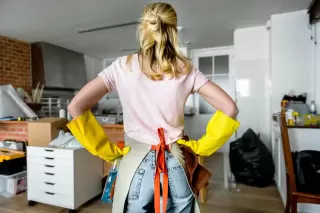 We'll clean the house
You don't need to clean up and repair the property
Sell as-is
Your house needs repairs you don't want to make? Great! We'll do the repairs for you.
No commissions or closing costs
We don't charge commissions. Our profit comes from fixing up your house and going through the hassles ourselves to sell it.
Fully confidential and private
Avoid having to share your information with the world on the MLS, with agents and dozens of buyers. Our process is fully private and discreet.
We'll know very quickly if we can help you
Unlike selling through an agent, you don't have to wait to see if the buyer can get financing. We're ready to buy right now!
Or call us at (727) 440-4664
Choosing The Right Local St. Petersburg Buyer For You
When you sell your house locally there are 3 options: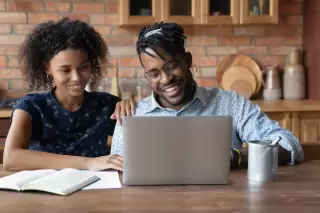 List your house on the market with a real estate agent: From listing to cash in hand it's usually 45-90+ days, hassles of open houses, commissions, and uncertainty.
Sell the house yourself (FSBO): You're doing all the work an agent would, saving a bit of money but costing dozens of hours of time.
Sell for cash to NTL Home Buyers LLC: Avoid all of the hassles with listing on the market, pick your closing date, no obligation to see our offer, no need to do repairs, and we LOVE the most difficult situations agents or other investors won't touch.